Bring some unique surprises to your gift-giving this year! We're certain that the best way to throw in that unexpected element of surprise is by gifting a monthly subscription box. I mean, not even you know what's inside until it's received by them! The fact that they'll continue to receive boxes in the subsequent months really makes it the gift that keeps on giving.
With most of these, you can either subscribe with your own address information and when the boxes arrive, simply wrap it up and gift it away. Alternatively, you could subscribe using your gift recipient's name to ensure that the boxes will get delivered right to their doorstep.
Check out these fun Secret Santa and White Elephant gift ideas, perfect for anyone on your holiday list. Not only are these creative gift ideas that everyone will enjoy, but they're also awesome gifts for friends as well!
Unique Secret Santa and White Elephant Gifts For Friends This Year
Try The World
Try The World is the first gourmet tour around the world, no plane ticket needed. With this box, your gift recipient will receive gourmet products from different countries like France, Japan, or Argentina every month. They'll be able to take a food journey around the world and discover a dozen of the best gourmet and cultural finds in each box!
DEAL ALERT 1: Use this link and coupon code TAKE10 for $10 off the signature box.
DEAL ALERT 2: Use this link and coupon code HR15 for 15% off 2 boxes.
Fresh Baked Cookie Crate
About This Box: Fresh Baked Cookie Crate is the ultimate subscription box for bakers and cookie eaters alike! Whether they're a seasoned baker or completely new to baking, they'll be able to produce delicious gourmet cookies right at home. Each month, they'll receive pre-measured gourmet ingredients and fool-proof instructions to bake their own unique cookies, completely mess-free. They'll get a new cookie recipe every month, and there will never be any repeats. Fresh Baked Cookie Crate is an awesome food-themed gift for families and people who love spending time in the kitchen.
Frequency: Monthly
Cost: Plans starting at $34.99 per month
Ships To: Free to the US.
Skip a month feature: Yes.
Click here to subscribe.
Trade Coffee Subscription
Trade uses its fancy coffee-matching algorithm to match you to the perfect roast and flavor based on your coffee profile. You can opt to receive a new bag of coffee as early as every week or as late as every 6 weeks. The best part is that each time your subscription renews, you'll be getting a different bag of coffee so you'll continue discovering the latest and the greatest.
Frequency: Every 1, 2, 3, 4, or 6 weeks
Cost: $15-22 per month, depending on the coffee you match to and select
Ships To: US for free
Skip or pause subscription feature: Yes, you can pause your subscription for three, six, or nine weeks
Click here to subscribe.
DEAL ALERT: 30% off your first bag + free shipping always
Adults & Crafts Subscription Box
Adults & Crafts is a thoughtfully curated subscription box for all types of adults & teens. With this subscription, you'll be able to create fun and trendy projects every month! You can expect a different craft with each box, allowing you to expand your art skills and learn a new craft technique such as wood-burning, clockmaking, embossing, and engraving. Each project will take you about 2-4 hours, perfect for a crafty night in. Previous projects include wine carriers, epoxy resin coasters, wine and cheese serving trays, hanging terrariums, holiday wreaths, candles, & more! This arts and crafts gift subscription is one of our go-to's for family night, friendly hangouts, and date nights.
Frequency: Monthly
Cost: $34 per month, additional savings if you prepay for 3 months, 6 months, and 12 months
Ships To: Ships to the US for $6.95, internationally for $20.
Skip a month feature: Yes.
Click here to subscribe.
TheraBox – Self Care Subscription Box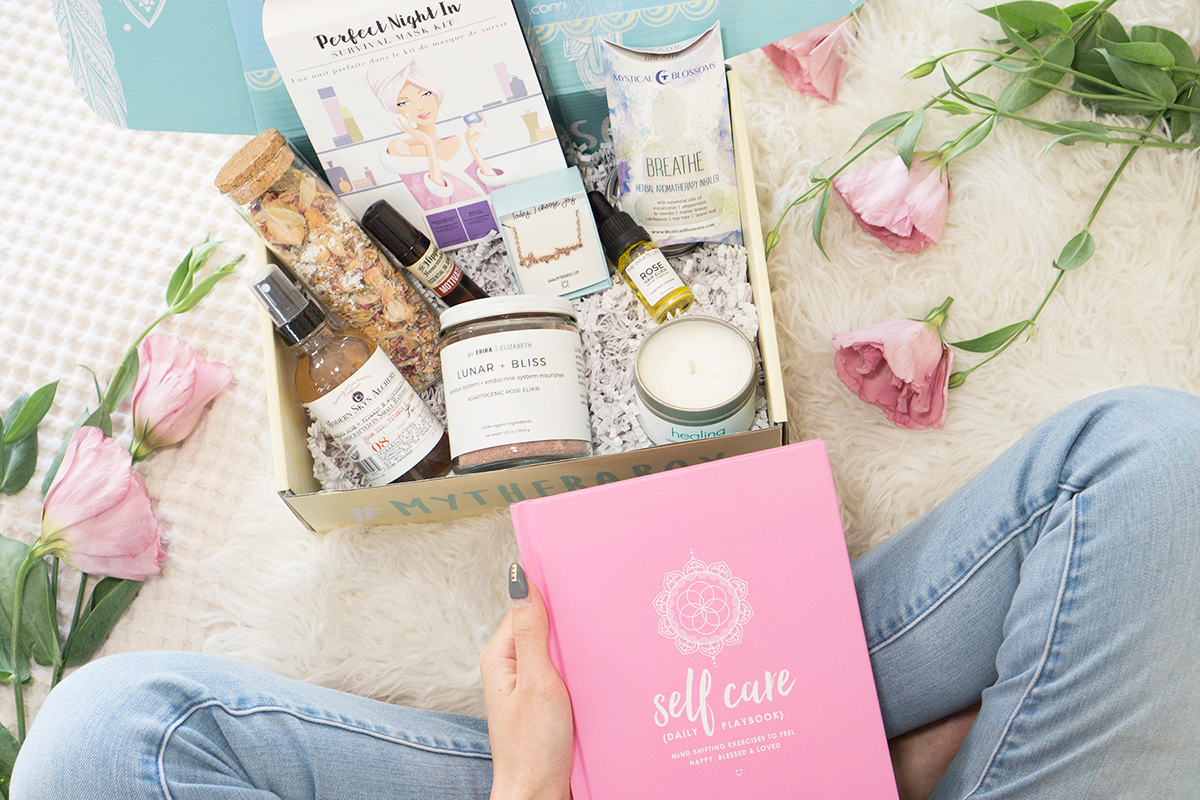 Unbox happiness on a monthly basis! This wildly popular box is one of our favorite gifts for just about anyone who appreciates a little self-care. TheraBox contents are mindfully curated by therapists to reduce stress & increase joy through self-love. Each box includes 1 research-inspired therapeutic activity to promote gratitude and happiness. It will also feature 6-8 self-care and wellness products that will serve to reduce stress & enhance your mind, body, and soul! You can expect products ranging from aromatherapy, natural/organic bath, body, skincare products, and other lifestyle goodies!
Each box has over $120+ retail value, so this is quite a deal for the price you're paying!
Frequency: Monthly
Cost: Plans starting at $34.99/month, cancel anytime
Ships to: Ships worldwide from United States
Click here to subscribe.
American Cocktail Club
About This Box: The American Cocktail Club is a premium cocktail subscription box that brings together all-natural and world-class cocktails and delivers them straight to your doorstep. As a part of the Cocktail Club, you'll get 4 servings of a handcrafted cocktail created by award-winning mixologists around the USA. The flavors you get are designed to both be stand-alone and work in combination with other flavors, so you can go crazy and make hundreds of different drinks easily. Past boxes include Smokin' on Juniper, Peach Fizz, and Smoky Gingerita.
Frequency: Monthly
Cost: $54.99 per month, additional savings if you prepay for 3 months, 6 months, and 12 months
Ships To: Free to the US.
Click here to subscribe.
Escape The Crate Puzzles Box
About This Box: Find the clues, crack the codes, unravel the riddles, solve the mysteries, Escape the Crate! Escape The Crate brings the escape room experience into your own living room. Every other month, you'll get a different time-traveling adventure delivered right to your doorstep. Each box contains a 1-hour long game and includes items like ciphers, letters, sleuthing tools, puzzles, and more. The best part is the value; the cost of one Escape The Crate box is a fraction of the cost of 1 entry to a regular escape room!
We love gifting activity boxes because it's like gifting them a few hours of unforgettable entertainment and memories!
Frequency: Every other month
Cost: $29.99 per box, but discounted if you prepay for a longer membership
Ships to: Ships free to US, additional costs for Canada, the United Kingdom, Australia, and other countries.
Click  here  to subscribe.
Lifestyle and Beauty Subscription Box
A subscription to a lifestyle and beauty box is a thoughtful gift for women that keeps on giving. There are lots of varieties to choose from, but we're big fans of FabFitFun. Each quarter, she'll receive a box that is made up of 8-10 full-size beauty and lifestyle products. Click here to subscribe to FabFitFun.
DEAL ALERT: Use code FAB10 to save $10 off your first box!
Read more: Check out all of our FabFitFun reviews here.
Legit Camping Portable Double Hammock
This gift is great for all kinds of outdoor enthusiasts. With this Double Camping Hammock by Legit Camping, you'll have everything you need to relax in complete comfort on your next camping or hiking trip. Heading to the beach or taking in a festival? It'll be perfect for those settings too. With its lightweight, spacious design and 400-pound capacity, it's the camping companion you simply can't go without.
Meal Prep Subscription Box
Let's face it. Meal preparation subscriptions are so clutch these days, especially because we all live such busy lives. When he/she is too tired to cook, save him/her a few hours in the kitchen by gifting weekly easy-to-prepare meals by Sun Basket or Dinnerly. Whether it's a weekly food subscription service (a box containing everything needed to prep weekly meals at home) or a homecooked care package that you whip up yourself, the way to the heart is through the stomach!
DEAL ALERT:  Sun Basket – Use this link to get $35 Off Plus 4 Free Gifts 
YETI Rambler 14 oz Mug
No lie, people love getting gifted YETI products. The YETI Rambler 14 oz. Mug is the toughest, most over-engineered camp mug out there. It's no wonder why there's such a huge following for YETI and it's incredibly high quality products. The full-loop Triple Grip Handle is comfortable for wider hands and the thick gauge 18/8 stainless steel makes for stronger, more durable drinkware to resist dents and dings. And of course, its double-wall vacuum insulation keeps cold drinks cold and hot drinks hot until the very last sip.
These Cards Will Get You Drunk
These Cards Will Get You Drunk is a hilarious adult drinking game best for starting or even ending your night of drinking fun. With its quick gameplay and super simple rules, it'll get your party started in no time. Compete, vote, and throw your friends under the bus over with 100 dynamic cards. Of course, you can play with beer, shots, wine, or even juice, but always drink responsibly! This game is perfect for pre-gaming, game nights, beach days, tailgates, and barbeques.
BucketBall
We've got the perfect thing for those festivals, summer beach days, and barbeque picnics! If your group of friends loves beer pong or even just challenging each other, why not bring the fun to the park or the beach with you guys? BucketBall comes with two weighted balls, a convenient carrying pouch, and 12 big buckets in two colors. This gift is such fun entertainment and will surely be a hit wherever it's brought.
The Bucket List: 1000 Adventures Big & Small
From glassblowing in the Czech Republic to swimming with dolphins in New Zealand, The Bucket List is the perfect gift for the passionate traveler! This hardcover, illustrated book features around-the-world, continent-by-continent listings of the most desired treks, experiences, beaches, museums, monuments, islands, mountains, and more. We've owned a copy of this book for about three years now, and to this day, it's still so stimulating and fun flipping through it.
P.F. Candle Co. Teakwood & Tobacco Soy Wax Candle
P.F. Candle Co.'s best-selling 
soy candle in Teakwood & Tobacco
 is a cult-favorite among everyone I know, including myself! I mean, it just smells so freaking good. Their scents are not overwhelmingly strong and will make his new home smell amazing and cozy at the same time. Not to mention, they look great due to their minimalist design–perfect for that clean, simple home aesthetic!
Looking to pair this candle with another product for the housewarming gift? We also highly recommend their diffusers and anything 'Amber & Moss' scented.
BONUS: We recently discovered a genius, new way to light candles. Enter the electric candle lighter–these babies solve the problem of finicky matches, lighters, and burnt fingers! Instead of using flammable fluids or friction to start a flame, electric candle lighters contain a lithium-ion battery in a slim case. He'll just have to click it and get a small electrical arc of heat. Touch that to the candle wick and the candle will magically light!
Carnivore Club
About This Box: Know someone that loves all things cured meat? Well, we're happy to introduce you to Carnivore Club. Carnivore Club is a monthly subscription service featuring premium cured meats delivered right to your door. Every month features a new artisan, and all artisans are unique from one another. Whether it's French Charcuterie, Italian Salumi,  Spanish Chorizo, or South African Biltong, the premium meats you get from Carnivore Club boxes will always be of high-quality and worth every penny.
Subscribers can either choose from a Classic Box (4-6 premium handcrafted cured meats) or a Snack Box (featuring premium cured meat-on-the-go snacks).
Frequency: Monthly, Bimonthly, or Quarterly
Cost: $36.99 for the Snack Box, $49.99 for the Classic Box
Ships to: $9.99 shipping to US and Canada
Click hereto subscribe.
Social CBD Starter Bundle
If you haven't noticed, CBD is having a moment. If you're looking to give the gift of wellness, Social CBD's products can be great for that. With the oils, pens, and gummies, not only can your gift recipient experience better sleep, better mood, and less stress, they may experience more focus throughout the day! Social CBD's topicals are absolutely fantastic for relieving muscle aches and pains. The Social CBD Starter Bundle is a great gift set and intro to this effective line of CBD products.
DEAL ALERT: Use code ELLE20 for 20% off your entire purchase.
One Chip Challenge Tortilla Chip
Carolina Reaper Madness. One chip per box. Enough said. Believe it not, there are people who actually enjoy being tortured by a burning stomach, profuse sweating, numbness and tingling. The best part is that this One Chip Challenge set comes with two whole chips! So he/she can share the pain with a special someone. This gift could pair very well with the gift below… if you catch our drift.
Toilet Paper
Last but definitely not least, yes, toilet paper. Because who couldn't use more toilet paper? Not only is this a unique white elephant gift, but it's also extremely practical. Perfect for that extremely practical friend who doesn't like nonsensical gifts or clutter!
And that concludes our list of Secret Santa and White Elephant gift ideas! We really hope you were able to find that perfect holiday gift.
If the DIY or arts and crafts boxes piqued your interest, we've got a great list of the top subscription box gifts for arts and crafts and DIY projects here.
Before you go, stay in the know! Be sure to subscribe to our monthly newsletter to gain access to exclusive subscription box deals, promos, and spoilers that are too good to publish online!